Trusted digital preservation for corporate records and brand assets
Upload, preserve, organize and provide access to digital and digitized content - in minutes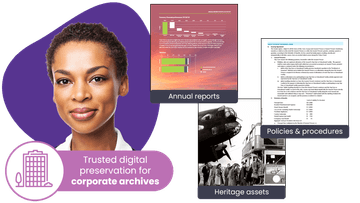 Governance
Corporate secretariat, board minutes, org charts, policies, annual reports
Heritage
Oral histories, historical research, memorabilia, video recordings, photographs, events
Brand assets
Marketing communications, web pages, videos, design files, trademarks, usage rights
Innovation
Product IP, designs, project documents, videos, emails, ideas, retro product lines
Start preserving your digital content today
Features
Protect corporate memory, heritage and brand value.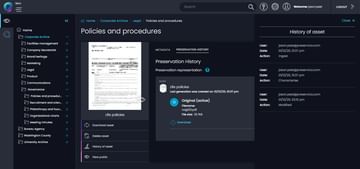 Governance
Always be able to quickly access critical corporate records. Demonstrate good corporate governance and social responsibility and meet compliance and regulatory needs.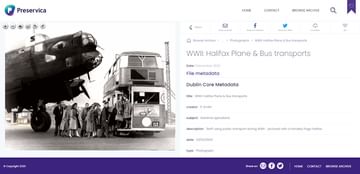 Heritage
Ensure your business heritage is permanently accessible by securely preserving valuable assets. Engage employees in company values and provide online public access to corporate history.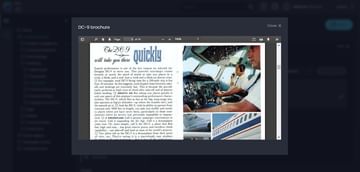 Brand assets
Build brand value by leveraging authentic long-term brand assets for storytelling, engaging social media and rapid "proof-of-use" for trademark defense across multiple brands and territories.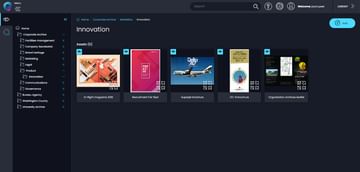 Innovation
Document and inspire new product innovation, retro product lines and heritage brands. Protect product designs, ideas and Intellectual Property (IP).
Trusted by businesses
Preservica is trusted by businesses worldwide to meet the highest levels of security, reliability and performance.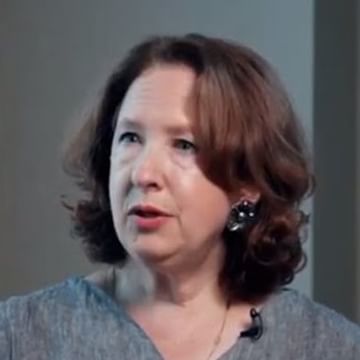 "The corporate archive is an invaluable long-term resource for the Associated Press. With Preservica, people are astounded by the speed we can now provide information to the organization. That accessibility has proved to be indispensable and is really valued by our stakeholders."
Valerie Komor, Director, AP Corporate Archives
Associated Press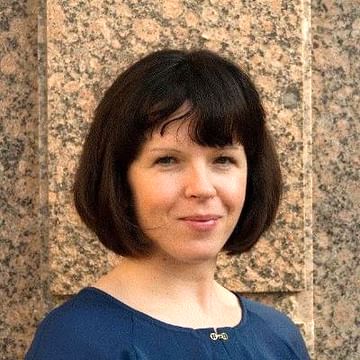 "Critical digital information is being created every day, at high volume. Preservica helps us govern information over the long-term and integrates with our existing systems to give a single, cohesive view of our most important information assets."
Tina Staples, Head of Global Archives
HSBC