Kick start your digital preservation journey
With Preservica's Starter Plus Grant Program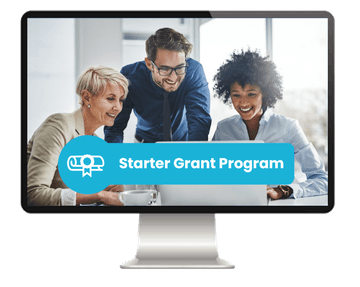 Bring your digital archives to life with the Starter Grant Program
Preservica's Starter Grant Program is designed to help organizations with limited resources jump start their digital preservation journey. A total of four grants will be awarded after submissions are closed on April 19th 2023.
Successful applicants will receive two years of Starter Plus, 250GB of secure cloud storage, access for up to 3 users and a customized public portal.

Immediately safeguard your valuable files in the cloud
Automatically transform files on upload to preservation formats
Quickly add and edit metadata on demand
Easily make your files and records available online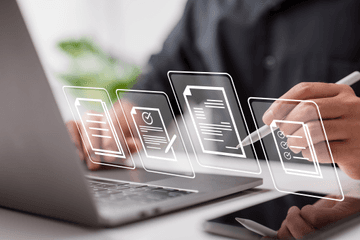 How to apply for the Preservica Grant Program
Download this document to learn more about how to apply for the Grant Program, what information we need from you and any conditions.
Download the application guide
Thank you for your interest
Submissions are currently closed, and winners will be announced soon. Please keep an eye out for our next submission period.
Starter Grant Program FAQs
What does the grant include?
Grants include two years of Starter Plus, 250GB of secure cloud storage, access for up to 3 users and a customized public access portal.
Who can apply?
Any organization is able to apply but unfortunately we cannot accept applications from individuals.

What do I need to apply?
We hope that the application guide will outline everything you need to apply. Please note, you may require sign off from your leadership so please factor this in to the application process. We also encourage all applicants to sign up for Preservica Starter.
How are successful applications decided?
A committee comprised of 3-5 archives professionals and Preservica employees will review all applications to make a fair decision. Four awards will be distributed in May.

Why has Preservica created this Grant Program?
We understand the challenges facing libraries and archives, and it is important for us to give back to this community wherever possible. We hope this program can be a starting point for institutions to gain traction with their stakeholders so they can protect their assets according to best practices for decades to come.

"With the two-year glidepath enabled by this grant, we hope to generate the interest and funding to expand our online offerings beyond the space limitations of the initial grant, and to encourage other synagogues across the US and Canada to bring their archive shelves to life for their congregations, for academic research, and to enrich the vibrant history of Reform Judaism in North America."
Chris Gardner
Co-Chair of the Digital Archives Project, Temple Rodef Shalom