Blogs & news
Preservica
|
January 30th 2023
B2B SaaS veteran joins Preservica board to further strengthen product strategy, development and innovation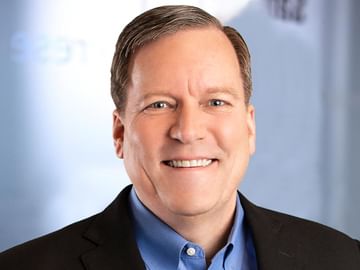 BOSTON, MA and Oxford, UK | February 1, 2023 – Preservica, the leader in Active Digital Preservation archiving, today announced the appointment of accomplished product and technology leader, Ken Surdan, as Non-Executive Director. Surdan will be joining the board to help advance Preservica's mission to drive innovative products and technology that enable government, business and cultural customers to future-proof high-value digital assets for compliance and long-term value protection.
The appointment represents Preservica's commitment to good independent governance and valuing board leadership that can help scale and realize the full potential of the business.
As a proven professional executive with exceptional business, leadership, product, and technology skills, Surdan brings more than 25 years of experience to the board. Surdan stands as an accomplished SaaS industry veteran with a wealth of experience to help further scale Preservica's Active Digital Preservation™ platform.
Preservica's unique technology mitigates the risk of long-term data loss by automatically ensuring high-value digital assets can always be read and trusted over decades regardless of the file format they were created in.
John Shackleton, Preservica Chairman said, "I'm delighted to welcome Ken onto our board of directors. Ken is an industry leader with proven experience in SaaS product innovation and governance, and he will serve as an essential board resource in helping us achieve our corporate strategy and growth aspirations."
Mike Quinn, Preservica CEO adds, "2022 saw Preservica record its largest ever growth in new customers, in addition to launching our new generation of intuitive and automated Active Digital Preservation™ software. As the company prepares for even more investment in product innovation in 2023, I welcome Ken's appointment to our board to help guide and support our technology vision and strategy."
Surdan has held a variety of C-level roles at high-growth private and public technology companies. He has built outstanding product and technology teams at innovative companies including Diligent, Endurance International, and Constant Contact. He has helped scale companies, from startups to over a billion dollars in revenue.
"Preservica is a company I have admired for its unmatched commitment to its clients, as well as its unique mission to protect and preserve the most valuable cultural and business records of organizations around the globe. I look forward to joining Mike and an outstanding board to help the company achieve its goals," said Surdan.
About Preservica
Preservica is transforming the way organizations around the world protect and future-proof critical long-term digital information. Available in the cloud (SaaS) or on-premise, our award-winning Active Digital Preservation™ archiving software has been designed from the ground up to tackle the unique challenges of ensuring digital information remains accessible and trustworthy over decades.
It's a proven solution that's trusted by thousands of businesses, archives, libraries, museums and government organizations around the world, including the UK National Archives, Texas State Library and Archives, MoMA, Yale and HSBC.