Blogs & news
Preservica
|
October 20th 2022
Preservica launches new generation of intuitive and automated digital preservation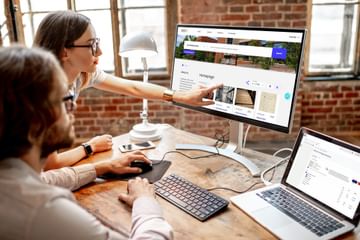 Preservica is pleased to announce a new generation of our leading Active Digital Preservation archiving and discovery software.
Guided by our growing user community our new generation of software includes an array of powerful new innovations that enable archivists, records managers and information professionals to further simplify and automate the future proofing of high-value digital content for compliance and long-term value protection.
These include an intuitive new generation interface and unique fully automated Active Digital Preservation technology that mitigates the risk of long-term data loss by ensuring high-value content can always be read and trusted over decades regardless of the file format it was created in.

Simple. Powerful. Automated.

The new generation is part of our ongoing vision to make digital preservation simpler and more automated – available to institutions of all sizes and a seamless part of the systems that manage our digital records, such as Microsoft 365.
All new capabilities use the powerful and intuitive interface first introduced in our popular free-forever Starter edition — now used by over 3,000 institutions world-wide.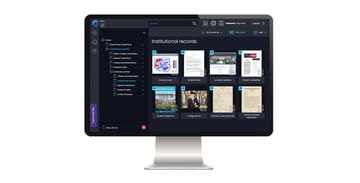 In addition, as part of the on-going evolution of our product range, Preservica is pleased to announce Professional edition.
Designed for organizations with mid to large size archives (up to 30TB), Professional edition combines the simplicity of our new generation user interface with added power, flexibility and storage capacity.

Professional edition includes new generation innovations such as fully automated active digital preservation, easy management of external content submissions, a sleek new access & discovery portal, customization of metadata schemas and simple to configure user roles and permissions.

New generation innovations and productivity tools at a glance:
Easily invite others to contribute to your archive
Secure and easy management of submissions from external contributors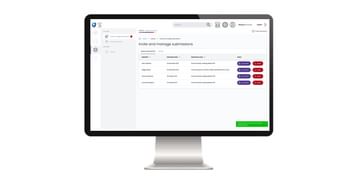 Quickly clear down your archival backlog
Simple guided bulk upload of files and metadata in CSV format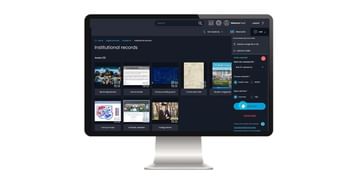 Easily maintain files in the latest recommended formats
Fully automated Active Digital Preservation aligned to policy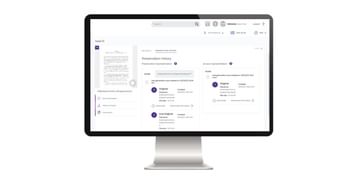 Engage your communities online
Sleek new access & discovery portal with advanced search and easy in-product branding & customization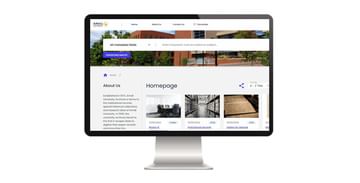 Customize and extend your metadata schemas
Powerful new easy-to-use interface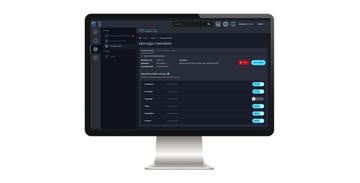 Control access and actions down to an individual asset level
Fully configurable user roles and permissions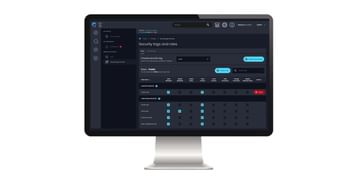 Get up and running faster
New quick-start templates for education and government – with more to come.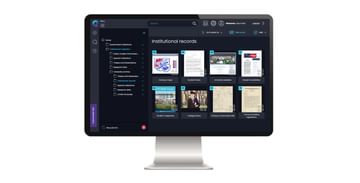 And more…….
New file formats
Our Research & Innovation team and File Format Analysts are always adding to the 2242 formats and 816 migration pathways used by our automated Active Digital Preservation. Over 1,000 different formats are preserved by users across our cloud hosted systems.
Recent additions and enhancements include — identification of various Open Document formats, Cintel RAW/​Da Vinci Resolve Image, LegalDocML, OS/2 Metafile Image, WAVE audio and Extensible Metadata Package (XMP).
A more powerful platform
We've also made major enhancements to the scalability and sustainability of the Preservica cloud-hosted Active Digital Preservation platform – including additional APIs for easy extension and integration with other systems and the use of micro and mini-services for elastic scaling and higher availability.
Learn more

Preservica users

New generation capabilities will be rolled out to existing Preservica users over the coming months.
New to Preservica?


About Preservica

Preservica is transforming the way organizations around the world protect and future-proof critical long-term digital information. Available in the cloud (SaaS) or on-premise, our award-winning Active Digital Preservation™ archiving software has been designed from the ground up to tackle the unique challenges of ensuring digital information remains accessible and trustworthy over decades.
It's a proven solution that's trusted by thousands of businesses, archives, libraries, museums and government organizations around the world, including the UK National Archives, Texas State Library and Archives, MoMA, Yale and HSBC.
Twitter: @Preservica