Blogs & news
Preservica
|
July 6th 2021
Free-forever digital preservation now available in the Australia region
Join over 1,200 archivists and records professionals that have already signed up to Preservica Starter edition, as we expand availability to AWS Asia-Pacific (Sydney) to provide local hosting in your region.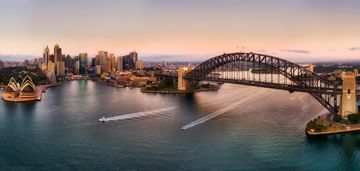 Preservica Starter edition, is a free-forever and low-cost ($AUD 269 per month) digital preservation and discovery solution that provides archives of all sizes with an easy, locally hosted way to preserve important records and showcase digital collections that document Australia's rich history. The solution ensures the vital steps to keep your content safe and usable over decades are all automatically taken care of.

Start now for free
Don't miss out: Digital preservation regional workshop

The first 200 new users to sign-up for the free 5GB Starter edition from the Australia region will also be automatically enrolled onto a free of charge digital preservation regional workshop on Thursday 22nd July, 4pm AEST where you can join fellow archivists, records managers and Preservica experts to explore the practical steps of building a digital preservation archive using Starter.

Learn more
Over the last year remote working and online access to digital materials has become increasingly important for many Australian government, academic, cultural and commercial organizations.
The free-forever Starter edition is fully hosted in the cloud with 5GB of secure AWS storage, with no software downloads required. All of your stored data is highly resilient and includes multiple copies to ensure long-term integrity and accessibility.
Start now for free