Blogs & news
Preservica
|
November 15th 2021
Free-forever digital preservation now available in the UK
Join over 1,500 archivists and records professionals that have already signed up to Preservica Starter edition, as we expand availability to AWS EU (London) to provide local hosting in your region.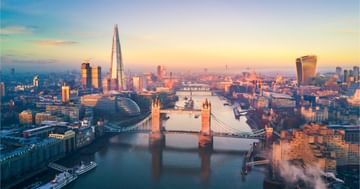 Preservica Starter edition, is a free-forever digital preservation and discovery solution that provides archives of all sizes with an easy, locally hosted way to preserve important records and showcase digital collections that document the rich history of the UK. The solution ensures the vital steps to keep your content safe and usable over decades are all automatically taken care of.

Start now for free
Over the last year remote working and online access to digital materials has become increasingly important for many government, academic, cultural and commercial organisations across the UK, and globally.
The free-forever Starter edition is fully hosted in the cloud with 5GB of secure AWS storage, with no software downloads required. All of your stored data is highly resilient and includes multiple copies to ensure long-term integrity and accessibility.
Start your journey today
I never thought I would say this about digital preservation, but Preservica Starter is fun! It's easy to use and has great features to upload, organise and enrich our historic local government records.

Rebekah Davis - Archivist, Local Government
When you sign-up to Starter you also get access to The Community Hub connecting you with archivists & digital preservation practitioners across the globe.

"In my experience it really helps to be able to have a space to talk and share experiences with other users, the Community Hub is perfect for this."

Heather Perez - University Archivist & Librarian
Connect with other Starter and Preservica users to share best practice, access self-service support, build your digital preservation knowledge and have your say on the future direction of Preservica solutions.
Join the community
Accelerate your digital preservation knowledge & skills
We're collaborating with our partners the Information and Records Management Society (IRMS) and the Archives and Records Association (ARA) to bring you a unique digital preservation training and education series to help you get started building your digital archive.
Available to all IRMS and ARA members, the series will focus on practical steps to building your digital archive and will be packed full of best practice and real-world examples to help you jump-start your digital preservation journey!
Coming January 2022 - more info coming soon!